If you cannot find a lawyer through our online directory of reduced fee lawyers, below is a list of nonprofit organizations that provide lower-cost or free legal help to modest means clients in the District of Columbia. This should not be construed as an endorsement by DC Refers of any of the listed services or organizations. Also, DC Refers cannot promise or guarantee that these providers will be able to take your case or solve your legal problem.
Please note that even when a problem involves District of Columbia laws or D.C. courts, a lawyer may not be able to fix it. Some problems do not have legal solutions.
LEGAL COUNSEL FOR THE ELDERLY
Legal Counsel For The Elderly ("LCE") Hotline provides free legal advice, and when appropriate, referrals to its Reduced Fee Panel of lawyers who provide reduced fee services to clients with incomes between 200% and 400% of the federal poverty guideline. This service is primarily provided to clients who are 60 years of age or older and are residents of the District of Columbia.
LCE Hotline number is 202-434-2120.
CHRISTIAN LEGAL AID OF D.C.
Christian Legal Aid of D.C. provides reduced fee legal services in the areas of employment law, business law, family law, and general civil litigation to those whose income exceeds 200% of the federal poverty line but is not greater than three times amount. Some services rendered on a reduced flat fee or on a contingency fees basis, or for hourly rates between $50-$150/hour. All legal services are provided by the organization's staff attorneys.
For more information:
info@christianlegalaid-dc.org
202-710-0592
THE DC AFFORDABLE LAW FIRM
The DC Affordable Law Firm provides reduced fee legal services to clients in the District of Columbia with incomes between 200% and 400% of the federal poverty line, who do not otherwise qualify for free legal aid. Fees are $100 for the first hour of initial consultation and $75 per hour for legal services.
Practice areas include: family law, housing, immigration and estate planning.
For more information:
Email: info@dcaffordablelaw.org
Phone: (202) 844-5430
LAW HELP
Lawhelp.org/dc is a website that provides specific legal self-help information and fillable forms on a variety of topics, including employment, family law, housing, public benefits, immigration, probate and estate planning, military and veterans, taxation, and consumer law. It also includes listings for many of the non-profit legal services providers in the District of Columbia.
Lawhelp.org/dc is a project of the D.C. Bar Pro Bono Center in partnership with the D.C. Consortium of Legal Services Providers, with funding from the D.C. Bar Foundation.
For more information:
TZEDEK DC
Tzedek DC is an independent public interest center located at the UDC David A. Clarke School of Law that helps DC residents in debt-related legal crises and other consumer protection issues. ("Tzedek" is a biblical word for Justice). Tzedek DC can help with debt issues such as being threatened by a debt collector, sued, having wages garnished, the suspension of a license or adverse credit report impact due tooutstanding debt, or identity theft.
Where a client has a problem and Tzedek DC has capacity/expertise to take the matter, it can generally provide services for free for those who are 1) District of Columbia residents, 2) have an income at or below 400% of the Federal Poverty Line - e.g., for 2017, $47,520 for a family of one, $64,080 for a family of two, $80,640 for a family of three, etc.
The services are provided by the lawyers on Tzedek DC's staff and pro bono co-counsel that has been trained bystaff on the relevant matters.
Tzedek DC
UDC David A. Clarke School of Law
4340 Connecticut Ave NW, Suite 319
Washington, D.C. 20008
For more information:
Email: alw@tzedekdc.org
Phone: (202) 274-7386
D.C. BAR PRO BONO CENTER ADVICE & REFERRAL CLINIC
Individuals living on low incomes can meet one-on-one with an attorney for free legal advice on any civil legal matter governed by D.C. or federal law. The D.C. Bar Pro Bono Center Advice & Referral Clinic is held on the second Saturday of every month from 10 a.m. to 12 p.m. No appointment is necessary to meet with an attorney, but anyone wishing to meet with an attorney must arrive by noon.
The clinic provides offers people without a lawyer an opportunity to discuss with volunteer lawyers civil legal problems governed by D.C. law including:
Bankruptcy and debt collection
Consumer law
Employment law
Family law
Health law, such as medical debt and denial of coverage
Housing law, such as landlord-tenant issues
Personal injury
Probate matters, such as medical directives
Public benefits, such as TANF/SNAP and SSI/SSDI
Tax law
The clinic does not assist with any criminal issues, including criminal record expungement or traffic issues. Clinic services are only available to individuals -- not businesses, nonprofit organizations, tenants associations, or similar groups.
Volunteer attorneys may help identify legal issues that need further attention, help fill out papers to file with the court, make a phone call to resolve a dispute, write a letter on your behalf, or give general advice about your legal problem.
If brief service is not enough to resolve the problem or ifrequire a different type of service than the Advice & Referral Clinic offers, clinic volunteers may be able to referto or provide information about a legal or social service provider appropriately suited to handle the case. However, the clinic does not guarantee that anyone will obtain representation through one of the referred agencies. The services at the clinic are provided free of charge. Please bring all of the documents concerning your legal problem to the clinic.
If you need the help of an interpreter at the clinic, please call the Legal Information Help Line, 202-626-3499.After selecting the appropriate language, press 5 and then select 3 for information about the free legal clinic. You can then press 9 to leave a message with the information requested.
The walk-in clinic is located at two locations:
Bread for the City—Northwest Center: 1525 7th Street NW
To arrive by Metro take the Green Line to Shaw–Howard University Metro Station.
Bread for the City—Southeast Center: 1640 Good Hope Road SE
To arrive by Metro take the Green Line to the Anacostia Metro Station.
VICTIM LEGAL NETWORK OF DC
he Victim Legal Network of DC (VLNDC) is a network of legal service organizations in DC that can provide services to victims of crime in DC. The network provides victims of crime with access to 10 different legal service organizations that can provide legal help in a variety of issues including (but not limited to) family law, immigration, and crime victims' rights. When a victim contacts VLNDC, we strive to connect the victim to any member organizations that may be able to assist them with their pending legal needs. If the network cannot assist them, we provide the victim with other resources to explore. The VLNDC is particularly useful for short-notice court dates.
For a referral:
Download PDF Flyer
Descargas folleto en pdf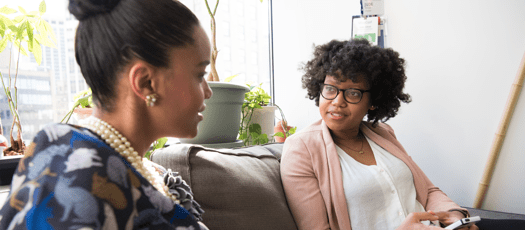 DC Refers is an online listing of qualified attorneys who are willing to represent modest-means clients at below-market rates.
Find a lawyer